Digitally empowered employees:
the financial dimension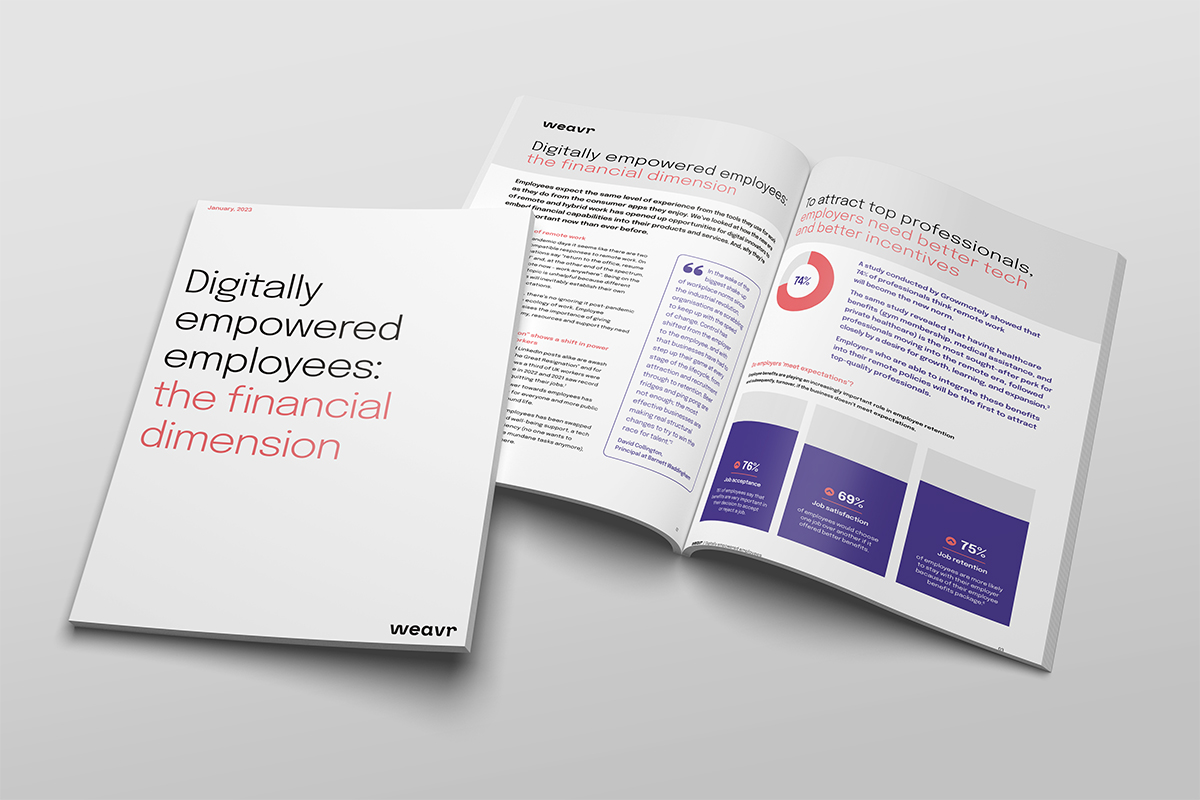 Employees expect the same level of experience from the tools they use for work as they do from the consumer apps they enjoy. We've looked at how the new era of remote and hybrid work has opened up opportunities for digital innovators building employee-directed applications to embed financial capabilities into their software. And, why they're more important now than ever before.
In this report, you'll discover how embedding finance not only improves your overall SaaS platform experience but also enables you to monetise the money movements that now take place within it.
The report covers:
trends in the role of employee benefits in attracting and retaining top talent

innovative examples of how embedded finance enhances SaaS platforms for the workplace

how SaaS builders in the space are growing revenue by monetising new financial capabilities their customers love




what's needed to build embedded finance solutions into employee-directed SaaS applications

"Any business involved in payment flows should take advantage of the game-changing opportunity to own the payment process. Businesses that don't take the step to becoming financially integrated will soon fall behind the competition."
- Alex Mifsud (Weavr co-founder and CEO)
Enter your details and we'll email out the report